Our Partners

Pella Pharmaceuticals is a Jordanian company focused on producing high quality topical and cosmetic products, using the best quality raw material from reliable certified sources.
Strateegy: Pella is focused on producing high quality topical products. In order to achieve this goal, Pella uses the best quality raw materials, from reliable certified sources, and implementing the GMP standards, by highly qualified staff.
Vision: the company is to be the first generic comer to the dermatology pharmaceutical market in the Middle East area, and to be the first or second comer in international markets.
Mission: Pella believes that the mission of the company does not end with the manufacturing of high quality, specialized pharmaceutical products. It is the duty of the company to cooperate with the medical body, in the local, regional and international markets, to deliver the best care to their patients, using innovative and effective techniques to achieve this goal. Another important aspect of the company's mission is to have a positive impact to the community that hosts it; by making efforts to increase health awareness, contributing to sustainable development, or working to decrease any negative impact on the local environment. This aspect is considered an integral part of Pella's mission, and would not be considered as secondary, or temporary.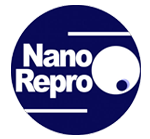 NanoRepro AG is an innovative leader in the development, manufacturing and distribution of CE-certified rapid diagnostic tests (self-tests) and food supplements for both, home and professional use, in the domestic and international markets. Since October 2008, NanoRepro has been publicly listed with its headquarters located in Marburg, Germany. Our goal is to provide accuracy in self-diagnostics for rapid disease detection.
Self-diagnostics is a fast growing market shaped by the ever-increasing health conscious of the population and healthcare spending. Our rapid diagnostic tests offer significant advantages over all available competitive products due to our flexibility in product design, in-depth market understanding and best practices of just-in-time manufacturing. Our most important success factor is continuous optimization of manufacturing costs. We create values for our customers, shareholders and employees.
The company has currently 24 rapid diagnostic tests within the portfolio addressing various healthcare needs (family planning, preventive healthcare, allergies, and infectious diseases).